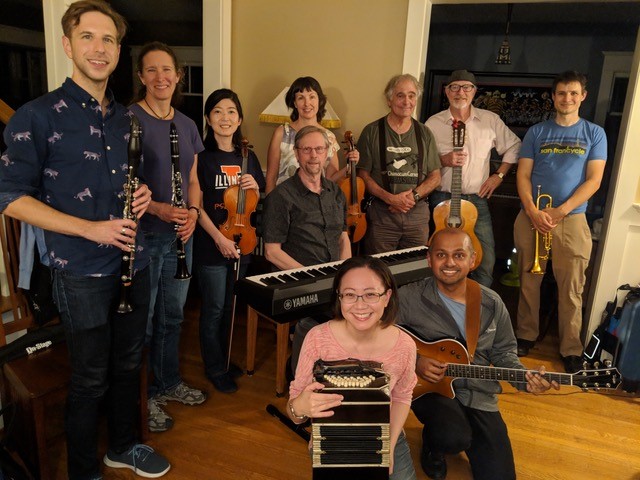 Mermelada (formerly The Seattle Tango Jam) started a few years ago as an opportunity for musicians to play tango music without the pressure of having to audition into a professional ensemble. Mermelada has grown from a nucleus of 4-6 musicians into a true tango orchestra of 10 musicians, and has graduated from informal jamming to playing professional arrangements. We strive to produce an authentic sound by copying the styles of the Golden Age orchestras. Because most of us happen to also be dancers, we play the music as we would want to dance to it, with clear rhythms and lyrical melodies.
Event Date
New Year's Eve, Monday, 12/31/18
Event Schedule
8:00PM- 8:30PM Mix & Mingle
Social Games
8:30PM-1:30PM Social Dance
Around 11:15PM Tango Performance
Midnight Balloon Drop & Midnight
Toast
Event Theme
Black & White
Color: White/ Black/ Gold
Event Music
Live music featuring Mermelada, The Seattle Tango Jam!
+
DJ music by Tony Fan
90% traditional tango with one set of swing, salsa and alternative tango!
Event Fee
Advanced Tickets- before Dec. 26th
(General Seating)
$35 purchase in person
$39.05 (with fee) online through Eventbrite
At the Door (General Seating)
$45 at the door
Table Reservation
$20 table reservation (seats 4 people)
Event Address
Dance Underground
340 15th Ave E
Info/ Ticket
206-781-9553
Event Photos from Previous Years